Introduction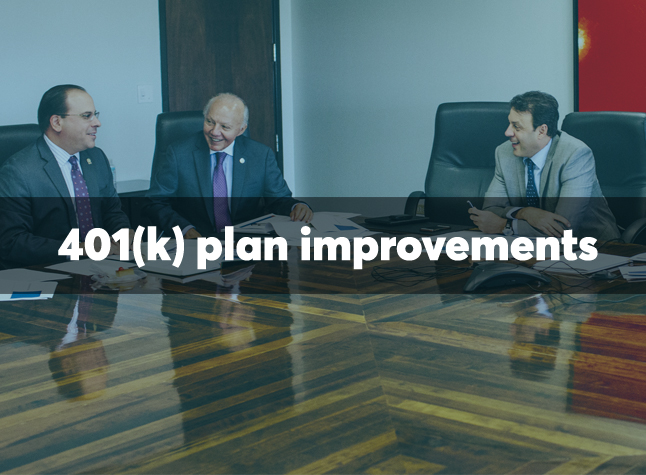 Retirement expert Robert Lawton knows that "a few changes can make your good 401(k) plan into a great one." Here, he presents six improvements to institute now to achieve better results. "Plan sponsors that address these potential 401(k) plan improvements will be rewarded with leading-edge 401(k) plans," he says.
1) Financial wellness education
The hottest of all 401(k) plan improvements is financial wellness education. The greatest source of stress for employees is finances. Forty-three percent of a
Purchasing Power
survey's participants experienced at least some stress from financial issues. The report also indicates that one-third of workers have trouble meeting monthly expenses, while 41% don't have a budget. The study included bad news for employers: 37% of employees spend time at work dealing with personal finance issues.