10 best cities for retirement
10 best cities for retirement
A young businessman surrounded by moving boxes celebrating while using a laptop
10. Las Vegas, Nev.
9. Austin, Texas
View of Austin, Texas downtown skyline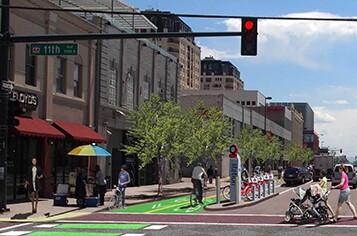 8. Denver, Colo.
7. Honolulu, Hawaii
6. Salt Lake City, Utah
Skyline of Salt Lake City, Utah, USA in early spring as the sun sets.
5. Atlanta, Ga.
4. Scottsdale, Ariz.
"Downtown Scottsdale and suburbs of Phoenix, Arizona, with the White Tank Mountain Range in the background in eerly morning lightMore images from Phoenix:"
3. Miami, Fla.
2. Tampa, Fla.
1. Orlando, Fla.
Downtown Orlando Florida
10 worst cities for retirement
Green 3d map of usa on white background. Shadoe and reflection.